Radio remote control since 1979.
Datek simplifies the control of remotely controlled machinery at construction sites, in heavy industry applications and at many other environments on land, at sea and below ground.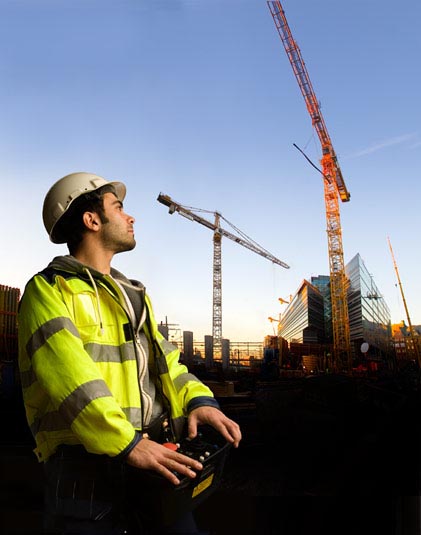 Why do customers worldwide prefer Datek's radio control applications?
Safety is of the utmost importance to us and we have been responsible for some of the technologies that are now industry standards. For example, we were the first manufacturer to introduce dual processors in receivers that monitor each other, digitally verified radio transmission and on-site programming. Since we started in 1979, we have remained true to one and the same concept: outstanding performance combined with customised, long-term solutions that are intrinsically safe.
Made in Sweden
We develop and manufacture all our products and systems in Sweden. This guarantees the highest levels of product and delivery quality, as well as short lead times for spare parts, service and support.
Pioneering
Back in 1980, Datek successfully remote-operated a truck crane electronically with the help of a so-called simultaneous system.
Datek customers are always able to rely on obtaining spare parts and support from us – as illustrated by the two cranes in the main reactor hall of Swedish nuclear power plant Forsmark 3 that have been operated by the same two Datek transmitters since 1983.
The rest is history. Current history. Customers today include Sepson, Kaiser-Eur-Mark and Juro Clean. Read more.
Please contact us to learn more about how we can help you with remote controlled movement today!