C U S T O M I S E D S Y S T E M S
Radio remote control. The way you want it.
When you order a Datek radio remote control system, you get so much more than simply radio-controlled movement. You also get Swedish manufacturing quality and safety – products designed to deliver optimal performance for your applications on a daily basis.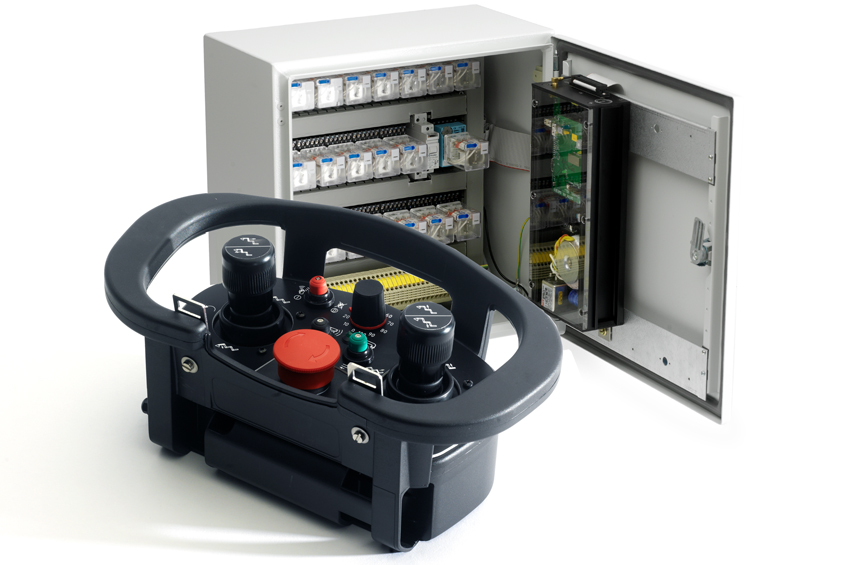 Datek's thorough design incorporates your operational environment, specifications and requirements in terms of function and design. In this way, we guarantee safety and performance for the long term.
Datek pioneered some of the technologies that are now established industry standards. We were among the first manufacturers in the world to introduce dual processors in receivers that monitor each other; verified digital radio transfer; and online programming – just three examples of how Datek innovations have become industry standards.
Unique radio systems
When transmitting signals between our transmitter and receiver units, unique ID codes and communication protocols ensure that no other radio remote control system can ever activate a Datek radio unit.
An extensive service network
Datek's products and systems are built to offer long service life and minimum service and maintenance requirements. Our extensive service network and access to virtually all spare parts at any given time ensures that you keep downtime to an absolute minimum. Read more here.